Organizing the offline locker will differ depending on your specific DJ software. Folders cannot be created within the locker itself, but you can organize the offline tracks within local playlists in some DJ software platforms.


For example, within Traktor:
Traktor has a Collection, and local Playlists. Here, you can create playlists containing your offline locker tracks, and access these playlists without an internet connection.
- Right-click Playlists, and select "Create Playlist".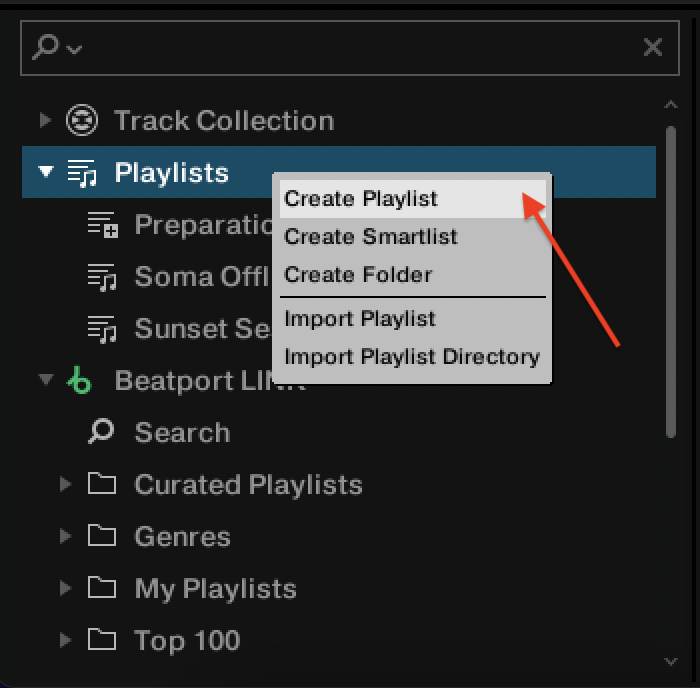 - Enter your Playlist name, and specify it's your offline playlist if that works for you.

- Add your selected offline tracks to this playlist from your offline locker by dragging + dropping.
- Make sure your tracks within the local playlist are offline tracks by noting the downward facing arrow beside each track: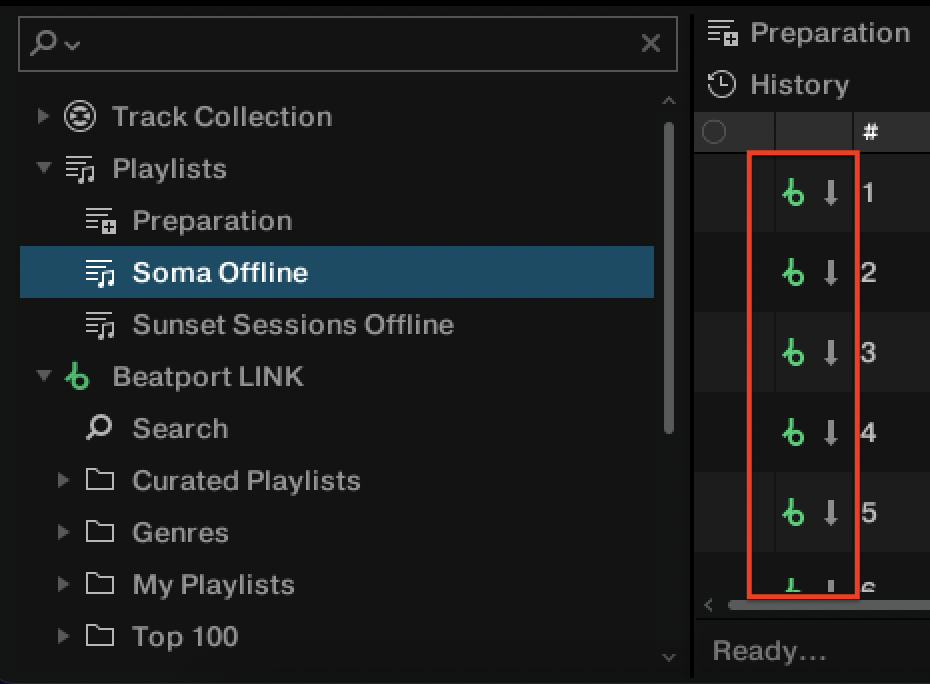 For DJ software platforms that do not have a Collection, or local playlists, you can create Beatport playlists organizing your offline locker tracks, specifying the playlists are "offline" in the playlist title if that works best for you.
These playlists will be available offline only if you do not close your DJ software and relaunch without an internet connection. If you do close and relaunch without an internet connection, your organized playlists will not be available, but your offline locker with all tracks all together will be available.
If you have any trouble, please feel free to reach out to our Support team for assistance at support@beatport.com.