You can save tracks for later purchase by clicking the green button in your cart to move them to your hold bin.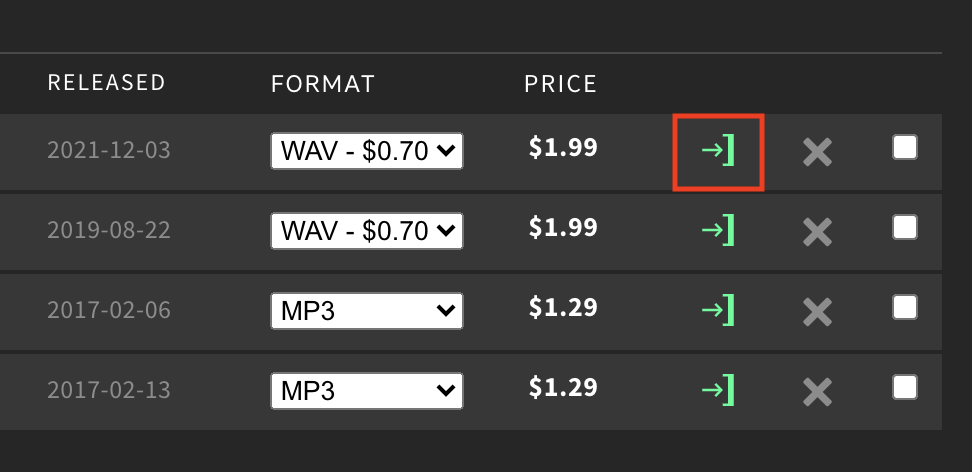 You can also move the track to the hold bin by checking the box next to it and then clicking the "move to hold bin button"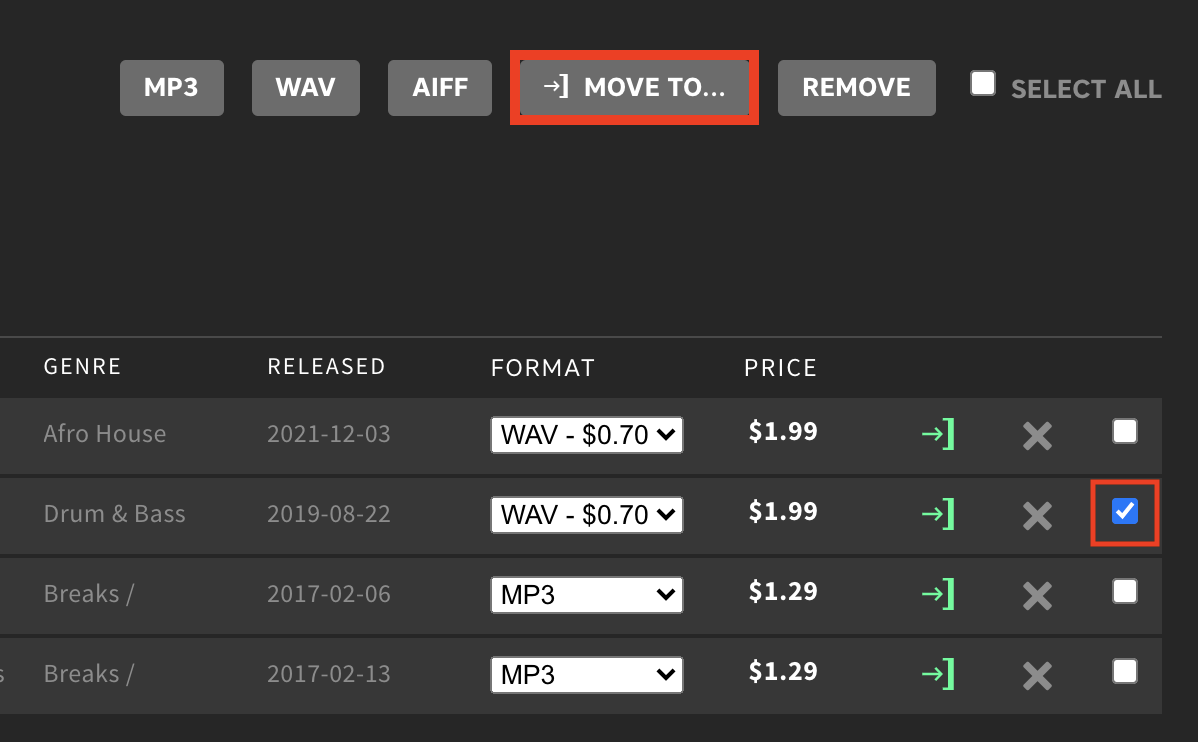 This is also how you can move more than one item to the hold bin at a time.
You can also add tracks directly to the hold bin from the store by selecting the drop down arrow, and then select "Hold Bin".