With your Beatport Streaming subscription, you can re-download your old tracks as often as you need, with unlimited re-downloads!
Click the 'My Library' icon in the top right of your screen.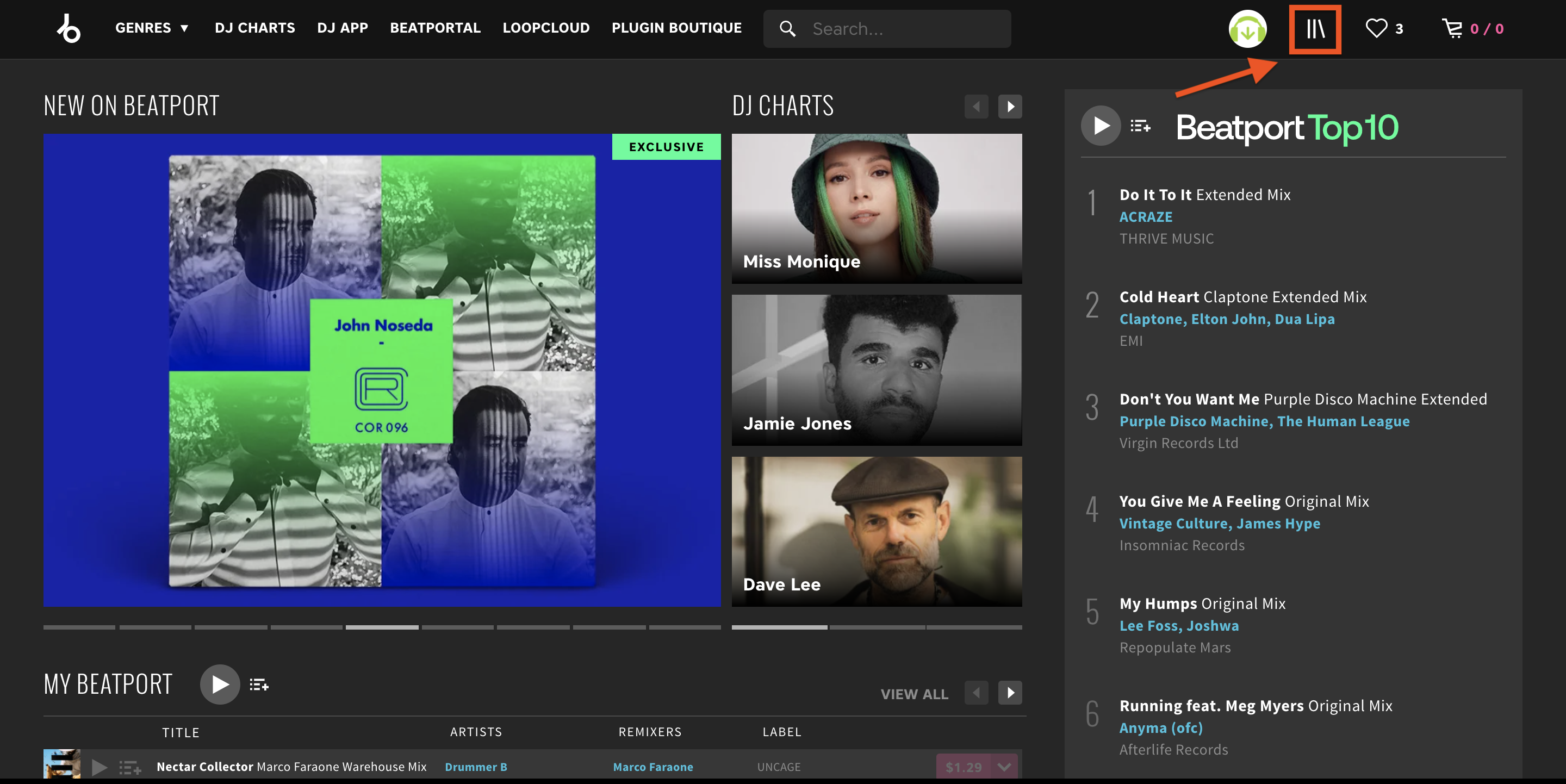 In your 'Collection', click the blue icon to the right of each track you wish to re-download.

Then go to the 'Downloads'. You can then download your tracks from 'Downloads' by clicking the blue icon next to each track

You can also 'select all' in your Downloads queue, and select the blue icon at the top to download all selected tracks. Up to 100 tracks can be selected at a time.