Coupon codes must be applied to your order to take advantage of the discount. We are unable to apply the coupon or refund/credit the difference after you have checked out.
Please verify that the discount has been applied to the order total before checking out. Coupons may be username specific (be sure to check the details of the offer), limited to one per person, non-transferable, and may not be combined with any other coupons.
To redeem your coupon:
1.Log-in to your Beatport account in the upper-right hand corner of the site

2.Click the pink shopping cart icon next to the item you would like to purchase to add the item to your cart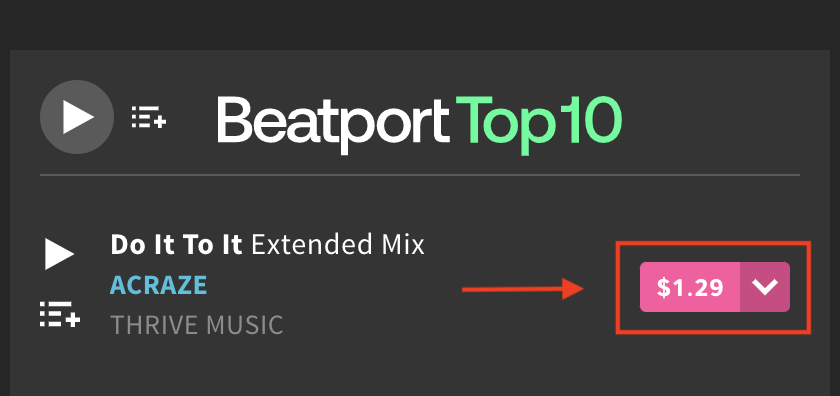 3.Click the cart icon located in the upper right-hand corner of the site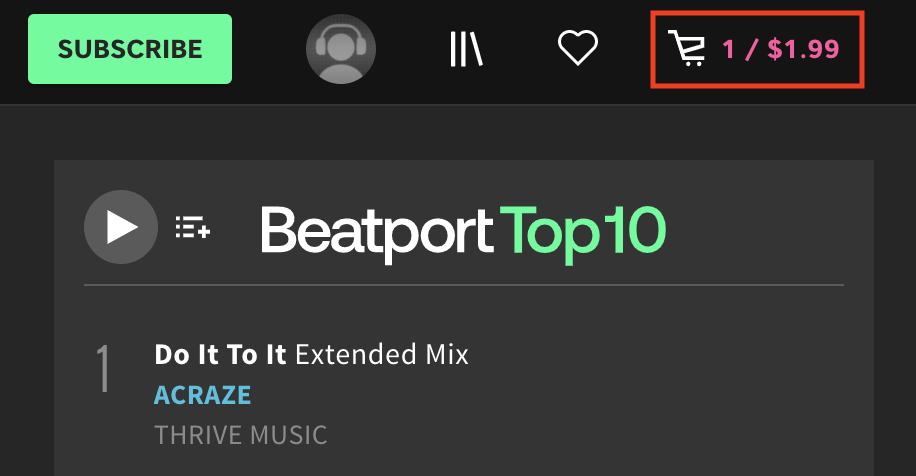 4.In the lower right-hand corner of the screen you will see a summary of your current total charges and tax (if applicable)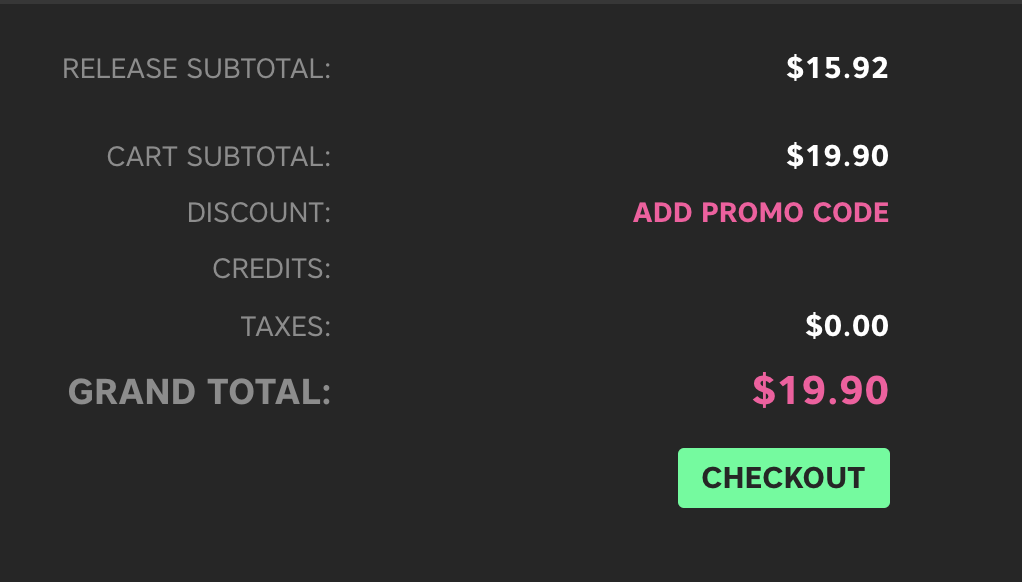 5.Enter the case sensitive coupon code in the 'ADD PROMO CODE' box and then click the pink button that says 'APPLY'.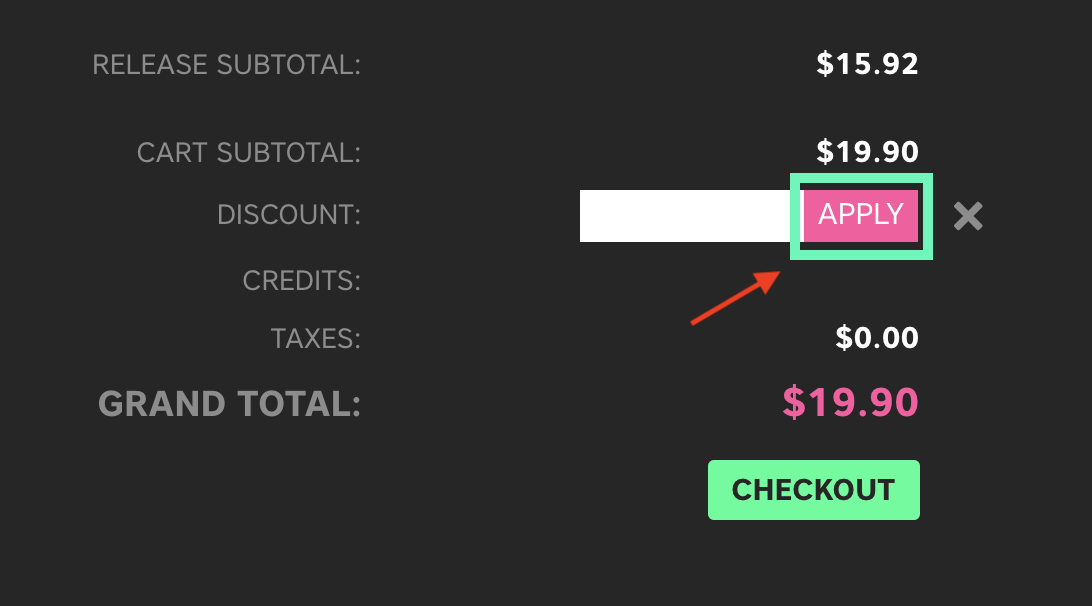 6.The discount will be applied to the track prices only and excludes Lossless fees and taxes
You may continue to add items to your order at this time, or select to Check Out.