Go to beatport.com and hover the mouse over "User/Login" in the upper right-hand corner of the site


Click on 'Forgot your username or password?' in the pop-up box that opens: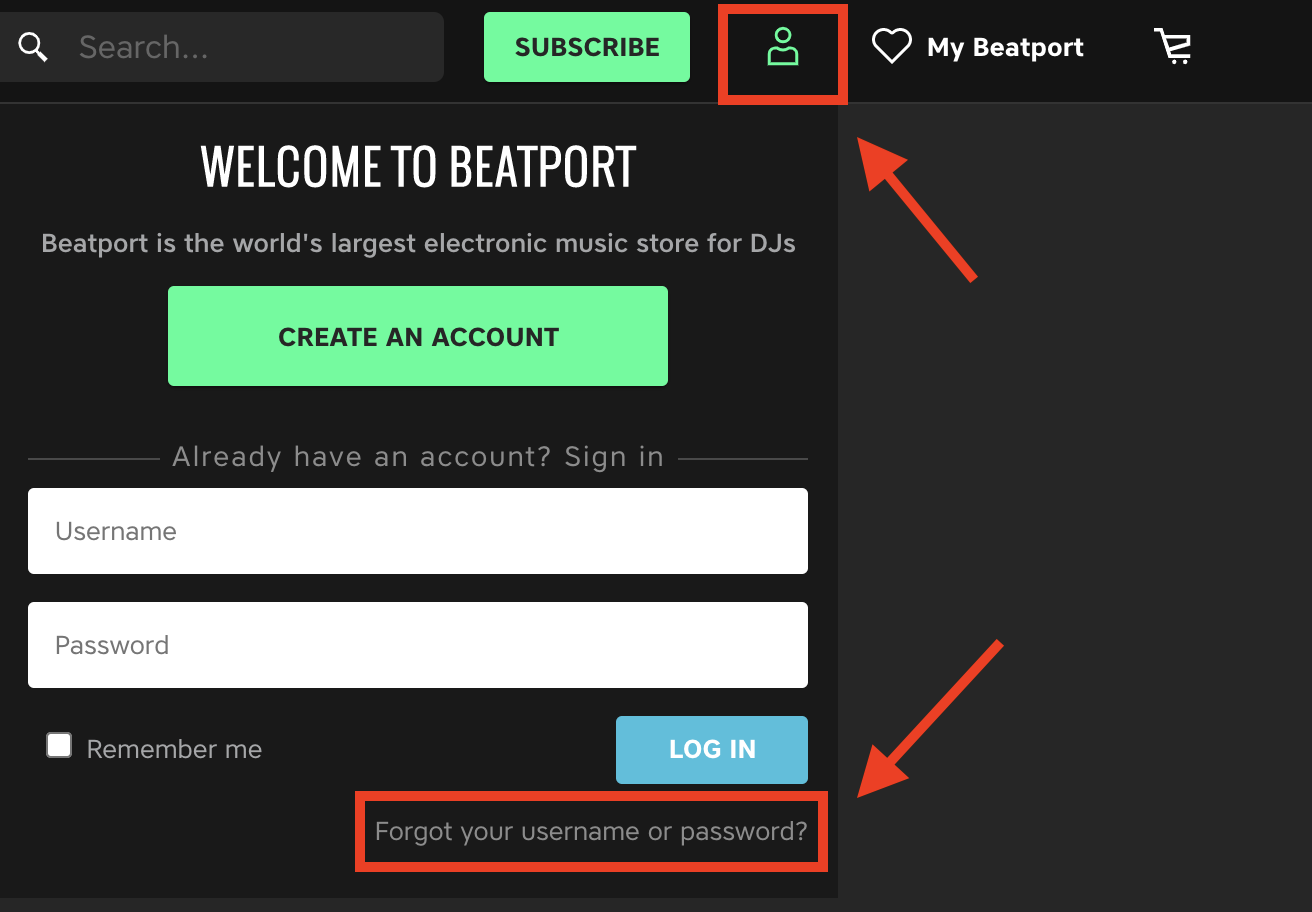 OR go to https://beatport.com/account/forgot-password and enter your registered email address


If you no longer have access to this email please contact our Customer Care team at support@beatport.com for further assistance.
This is what you'll see:

Enter your registered email address and click "Submit"
You will then receive an email containing your Beatport username and a link to reset your password.
POSSIBLE ERRORS:
If you do not receive your email please send a message to support@beatport.com and someone from our Customer Care team will get back to you as soon as possible with your information.
Please be sure to include your username and registered email address.
If you are sure you have entered the correct registered email address and the site shows you this error message "Please enter a valid email address", please clear your browser's cache before submitting it again. Instructions on how to correctly clear the cache can be found here: https://support.beatport.com/hc/en-us/articles/200353295-How-do-I-clear-my-browser-cache-